about CCCC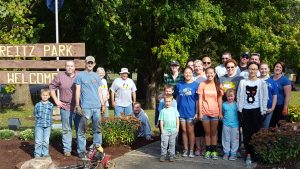 We Are Committed To:
Excellence through prayer under the Lordship of Jesus Christ the Bible and Godly leadership.
Our Mission Is To:
Seek God Passionately
Speak Boldly The Message of Jesus
Study God's Word For Daily Living
Sharing Life In Healthy Relationships
Serving God & People
Read More
How We Help You Grow
1
Worship
Our Sunday morning worship service is a vibrant, community changing event that includes worship of all style and preaching that is relevant to your life today.
2
Study
CCCC believes that the greatest life change comes through our Life Groups, which meet in both homes and on the CCCC campus.
3
Service
Developing a servant's heart is essential to become more like Jesus. Whether it is within our church or out in our community, we want to love others by serving them.
175 YEARS
of LOVING OUR COMMUNITY!
Being a part of the community is important to us. Many of our church family are involved in schools, sports, civic organization, and clubs. We love our community!
Read More
Scriptures That Guide Us